Frequently Asked Questions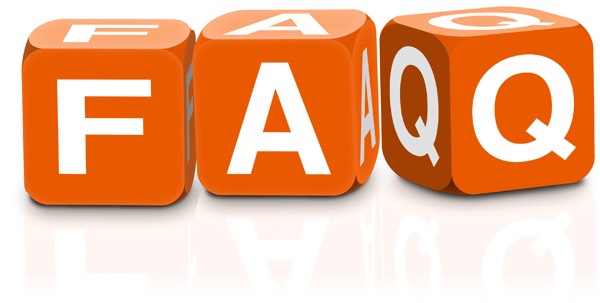 WHEN SHOULD I CALL A MOVING COMPANY?
The sooner, the better. It is always best to give your moving company four to six weeks notice. The more time you give, the better we will be able to facilitate your needs and delivery schedule.
We do our best to meet your chosen moving date or closest alternative. We shall notify you in advance of the loading date of your belongings and estimated day of arrival.
If your moving date is critical due to your lease ending or real estate closing, we have an additional cost service that will allow us to accommodate a more suitable schedule to suit your needs. Our relocation consultants will advise you on the different costs and services available.
DO I NEED AN ESTIMATE?
Estimates are only guidelines. We may visit you in order to do a visual estimate and determine the exact cost of the move based on the items you wish to move. The on-site estimate is free.
On interstate shipments you will need to pay total charges that are determined by the actual weight of the shipment, the distance travelled and the services you choose or which are needed to handle your shipment.
WHAT IS A BINDING ESTIMATE?
A binding estimate is an agreement that specifies the cost of the move, the services requested or found necessary at the time of the estimate. If anything changes within 30 days of the binding estimate, such as additional belongings that need to be moved or services that need to be changed (like a shuttle if a full size truck can't operate directly), the cost will change accordingly. An addendum specifying these changes and additional charges will be prepared for you to sign.
WHEN IS THE BEST TIME TO MOVE?
If you can choose when to move, these are the times you should not choose: Summer, end of the month, or Christmas holidays. The demand is very high during these periods. Then of course you need to take into consideration when is most comfortable to you.
However, we believe you should move when it is most convenient for you. Factors involved in the decision may include:
* Whether the move must be made immediately
* Moving kids during the school year
* Separation of the family while the move is under way
HOW LONG DOES IT TAKE TO MOVE?
Moving times depend on many different factors, size of shipment, time required to load and unload, weather conditions, time of year, and distance. The average household will not fit into one truck and therefore sometimes we will need two or more shipments to be loaded on the same truck. Each shipment is sealed separately and delivery dates are scheduled according to the destinations as well as shipment weight.
MY MOVE DATE CHANGED. WHAT SHOULD I DO?
As soon as you know the new dates contact your moving coordinator. They will then process the changes and discuss the changes with you. If the estimate changes because of the change in date, you will be notified.
CAN I MOVE MY PET(S)?
Pets can't be moved in the delivery trucks. Normally small pets can fit in the family car. Contact your relocation consultant for additional information.
CAN I MOVE MY HOUSE PLANTS?
Plants may suffer from lack of water, light and changes in temperature, so we cannot take responsibility for safely moving them. Plants can be transported in the family car or by plane. Be sure to check the laws of each state before transporting plants because certain states will not allow plants to pass through.
CAN I MOVE JEWELRY AND OTHER VALUABLES?
Valuable items such as jewelry, antiques, collections and photographs may be included in the delivery. Your relocation consultant must be notified beforehand. We recommend carrying irreplaceable and expensive articles with you or find safer transportation.
Anything that costs over 100$ per pound is considered an article of extraordinary value in the moving industry. If you plan on moving these items you will need to sign the High Value inventory form and Extraordinary Value Article Declaration on the Bill of loading. If these items are not going to be included in the delivery, write "none" on the form in the allocated spot and sign it.
CAN I MOVE FROZEN FOODS?
This needs to be discussed with your relocation consultant as frozen foods can only be moved under very limited and specific conditions. We find it easier to just use up perishables before your move or to donate them to charity. If you still want to take them with you we suggest shipping arrangements are made through a local frozen food locker.
I NEED SOME ADVICE ON HOW TO PACK MY BELONGINGS; CAN YOU HELP WITH THIS ISSUE?
Remember we can always do the packing for you.
The term "packing" refers to small objects and loose items. It does not refer to furniture. The level of packing you should do is entirely dependent upon the amount of time, money, and energy that you may want to spend.
You can
* leave all the packing to us,
* pack partially, or
* pack everything yourself.
Most customers prefer the movers to pack all artwork, lamps, electronics, breakables, and delicate objects. When you receive an estimate from our relocation consultant, do not forget to describe all the items that need particular care.
WILL MY FURNISHINGS STAY CLEAN?
We take great care of your furniture and everything is covered with protective wrap and furniture pads. In addition, our air-ride trucks are clean and assure a bump-free transport.
WHAT TYPE OF PACKING/UNPACKING SERVICES DO YOU OFFER?
In order for your move to be as easy as possible for you, we provide optional packing and unpacking services. You can choose how much you would like to pack on your own and what you would like us to pack for you. Feel free to discuss all the packing and unpacking options we have available during your on-site estimate meeting. We have different packing options and you can go over these with your moving coordinator as well.
CAN MY POSSESSIONS BE STORED TEMPORARILY?
If your new residence is not immediately available, our local warehouse is available to you for storage. We have also partnered with warehouses throughout the country that can store your goods until your new home is ready. There is additional charge for storage, warehouse valuation coverage and delivery from the warehouse. Your relocation advisor can help you decide and let you know about the additional costs whether you choose temporary or long term storage.
HOW AND WHEN SHOULD I PAY?
Tariff provisions require that payment should be completed before your shipment is unloaded at destination. Payment can be transferred in the following ways: cash, traveler's check, money order or cashier's check, and credit cards such as MasterCard®, Discover® Card, Visa® or American Express® Card. All payment forms are for binding and non- binding contracts.
Before your moving day you will be asked to give a deposit, to secure you date of move.
HOW IS THE COST OF MY MOVE DETERMINED?
Unless you have signed a binding contract, we will only know the exact cost of shipment and delivery once it has been weighed and loaded.
If you will require additional services after loading and weighing, there will be additional charges. Basic delivery charges depend on the weight and distance that your goods will travel.
Total cost will include these transportation costs, any charges for Full-Value Protection, plus charges for any additional convenience service package you may add or "accessorial" services (such as packing and unpacking) performed at your request. These charges are based on "tariff" rate schedules.
HOW CAN I GET A CERTIFICATE OF INSURANCE FROM DIRECT MOVING SERVICES?
Ask your supervisor or building manager of BOTH locations if a Certificate of Insurance is required. This certificate assures the building manager that Direct Moving Services is insured in case of damage to the building and/or personnel, and protects the building against liability for damage. If one or both buildings require a Certificate of Insurance, please forward the information to our Customer Service at:
Phone: 888-606-6846
E-mail: info@directmovingservices.com
Please allow 24-48 hours of processing time and include at a minimum the following requirements: Name, Phone Number, Email Address, and detailed information about your request.
WHAT IS THE DIFFERENCE BETWEEN HOURLY, WEIGHT, AND VOLUME ESTIMATES?
Local moves are normally conducted and charged on an hourly basis. Long-distance and international moves are normally performed by weight or volume. Ask our relocation consultant which way your move will be performed.
HOW WILL THE MOVERS PROTECT MY FURNITURE?
Our company provides full protection service for all furniture. All furniture will be fully wrapped with heavy duty moving pads. Glass, marble, and delicate surfaces will be put into cardboard or wood crates by the movers. When you receive an estimate from our relocation consultant, do not forget to describe all the furniture that needs special care.
SHOULD I DISMANTLE AND REASSEMBLE MY FURNITURE?
You can if you wish to save some time, but disassembling your furniture is not necessary. In fact, most clients leave all dismantling and reassembling work for the movers. The movers will reassemble all the furniture that was dismantled by movers.*
DO MY APPLIANCES NEED SPECIAL ATTENTION?
Most refrigerators, washers, dryers, and other electrical or mechanical appliances require special servicing to ensure safe transportation. Any moving parts, such as motors on major appliances, washer drums, or mechanical arms, should be securely fastened for shipment. Gas appliances need to be serviced and disconnected prior to your move. Ask our relocation consultant about servicing your appliances for moving.
MY NEW LOCATION IS NOT READY YET. WHAT SHOULD I DO?
If your new home is not ready, you have two options from which to choose. One is to extend your stay at your old location. The second is to store your goods until the new location is ready. Whether you require overnight, short-term, or long-term storage, Direct Moving Services provides perfect storage solutions for your needs. Check with our relocation consultant which storage service best suits your situation.